Add a custom QGIS plugin repository#
Add the repository#
In your plugin manager, go in the Settings tab.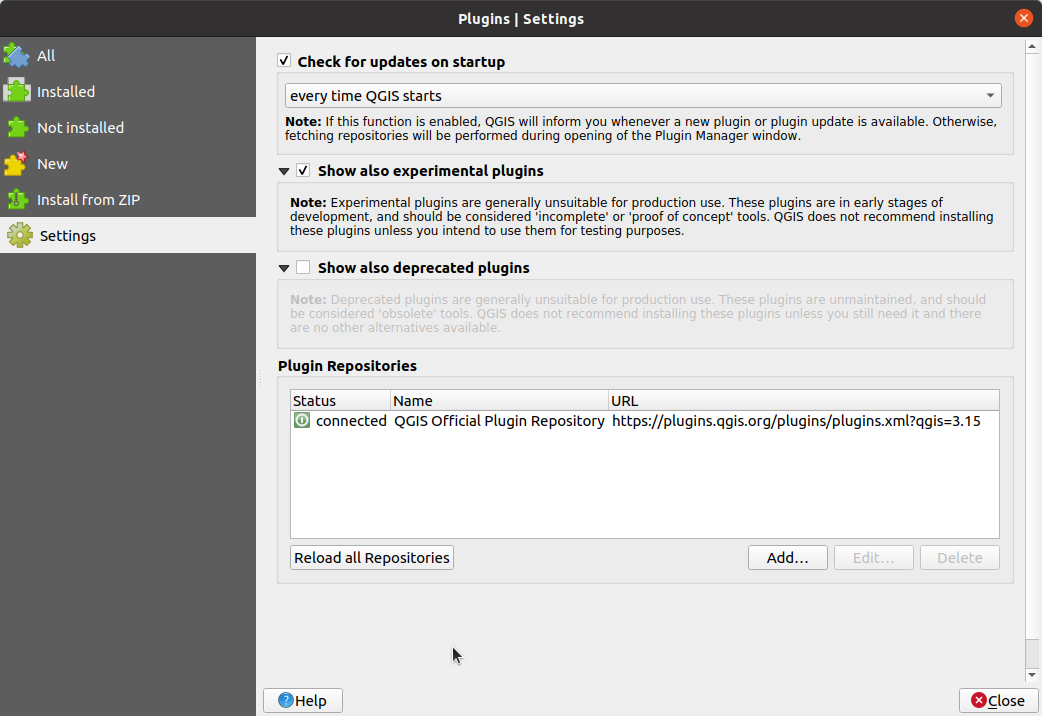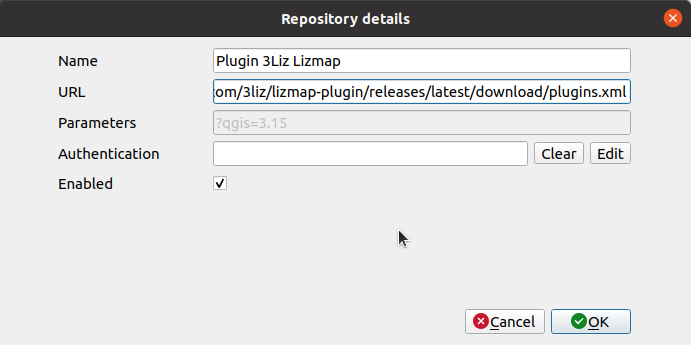 Fill required information with :

Name : Name of the repository. You can choose, for instance Plugin 3Liz XXX.
URL : URL which have been provided in the email, for instance https://github.com/3liz/lizmap-plugin/releases/latest/download/plugins.xml
Press OK if your plugin does not require any authentication. If your plugin requires one, read below.
Press Reload repositories to fetch the content of the new repository. This does not install the plugin, it's only adding a remote server where to find plugins.

Before going to install the plugin, do not forget to :

use the experimental checkbox if the plugin is experimental or you won't be able to see it in the next step
use the checks for updates on startup checkbox to let QGIS informs you automatically at a regular interval about any plugin updates

Go back to the All tab to see all available plugin and search for the plugin name in the search bar. You should be able to install it.
Add the authentification#
The plugin might be protected by a login/password.
In the dialog below, click Edit in the Authentification section.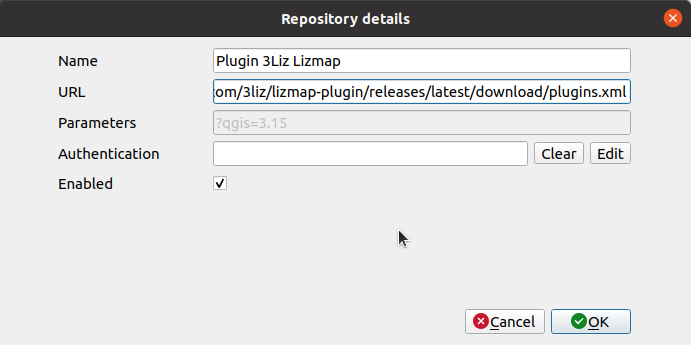 By default, you will have No Authentification. Click the + icon to create one.
Fill required information with :

Name : Name of the authentification. You can choose, for instance 3Liz authentification
Basic authentification
Username with the login provided by email
Password with the password provided

Press Save
QGIS will fill with a random string the authentification token to access the repository. You can now follow again the previous documentation about reloading repositories.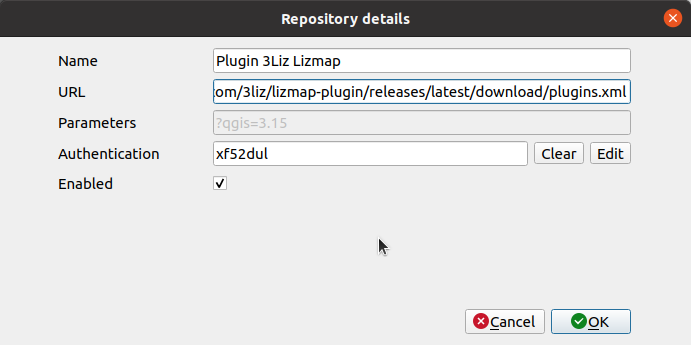 ---
Last update:
March 2, 2021